► Price

* 85,000WON / $85/ per person
- 10% discount applied to 10 years old and under


► Itinerary
Day
location
Time
Itinerary
Meal
Day 1
Seoul

Nami Island

Gangchon


Seoul
07:00






18:30

Ski shuttle bus station [Jamsil/Sinchon/Seoul Station]

Nami Island

Gangchon Elysian Ski Resort - Day Ski


Seoul Arrival


► Conditions
* Transportation, Tour guide, Admission fee (Nami Island), Ski Gear, Ski gloves and Moving Walk.

► Remarks

* Option: Ski Clothes - 15,000 WON/ Ski lift - 60,000 WON/ Snow board - 10,000 WON
* Lunch, Ski Clothes, and Ski lift excluded


► Description

Even beginners can enjoy a downhill run from the top!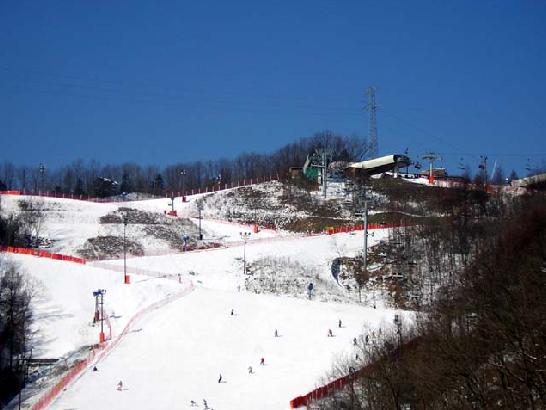 Elysian Gangchon, with a total area of 203,740 square meters, features eight of the ten slopes in total for beginners or intermediates (2 for beginners, 1 for pre-intermediates, 5 for intermediates, 2 for the advanced).
We have lower level of slope difficulty compared to that other ski resorts so that more people can enjoy
the excitement of skiing comfortably.
Namiseom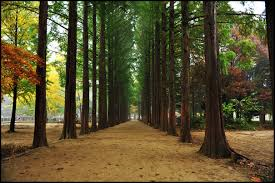 Namiseom Island was formed when water became blocked and a lake came into being due to the construction of the Cheongpyeong Dam. It is a half moon shaped (462,809㎡) isle, and on it is the grave of General Nami, who led a great victory against the rebels in the 13th year of the 7th king of the Joseon Dynasty, King Sejo (reign 1455 ~ 1468). Namiseom Island is 63 km away from Seoul in the direction of Chuncheon, and is famous for its beautiful tree lined roads. The island is 30 minutes away from Chuncheon and an hour away from suburbs of Seoul. Since it is not far from Seoul, many couples and families come to visit. A special feature of Namiseom Island is that there are no telephone poles. This is because all electric wires were built underground to keep the natural feeling of the landscape. The complex is 553,560 square yards with chestnut trees and poplar trees around the isle. In the middle of the isle, there is a grass field about 316,320 square yards. It is composed of education and training facilities, camping sites, swimming pools and water-sports facilities for motorboats and water skiing. There is also a theme park with merry-go-rounds, a shooting range, roller skating rink, and there are lodging facilities such as resort villas and bungalows.



► Bus stop location
Departure time
Bus Stop
Location
06:55AM
SINCHON STATION
EXIT #8, In front of Sinchon acupuncture clinic
07:15AM
SEOUL STATION
EXIT #9, In front of Seoul Square [Airport Limousine Bus stop]
07:45AM
JAMSIL STATION
[DEC 2 - DEC 21 ONLY]
EXIT #10, In front of Songpagu Office