► Price

* Ski Package (Ski Gear, Gloves, Clothes & Lift) 90,000WON / $90 / per person
- 10% discount applied to 10 years old and under


► Itinerary
Day
location
Time
Itinerary
Meal
Day 1
Seoul
Gangchon




Seoul
07:00





18:00

Ski shuttle bus station [Jamsil/Sinchon/Seoul Station]
Gangchon Elysian Ski Resort

Day Ski


Seoul Arrival


► Conditions
* Transportation, Tour guide, Ski gear, Ski glove, Ski clothes, and Ski Lift (4Hours)

► Remarks

* Option: Ski Clothes - 15,000 WON/ Ski lift - 60,000 WON/ Snow board - 10,000 WON
* Lunch is not included


► Description

Even beginners can enjoy a downhill run from the top!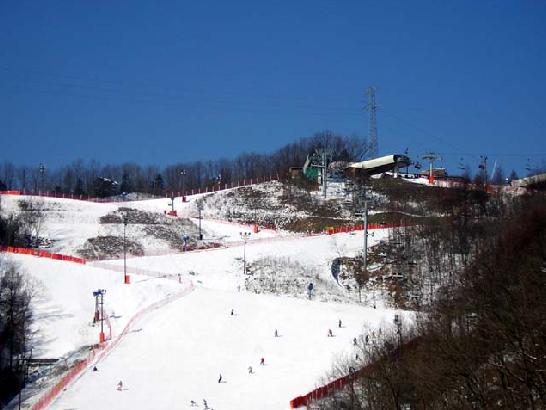 Elysian Gangchon, with a total area of 203,740 square meters, features eight of the ten slopes in total for beginners or intermediates (2 for beginners, 1 for pre-intermediates, 5 for intermediates, 2 for the advanced).
We have lower level of slope difficulty compared to that other ski resorts so that more people can enjoy
the excitement of skiing comfortably.





► Bus stop location
Departure time
Bus Stop
Location
06:55AM
SINCHON STATION
EXIT #8, In front of Sinchon acupuncture clinic
07:15AM
SEOUL STATION
EXIT #9, In front of Seoul Square [Airport Limousine Bus stop]
07:45AM
JAMSIL STATION
[DEC 2 - DEC 21 ONLY]
EXIT #10, In front of Songpagu Office